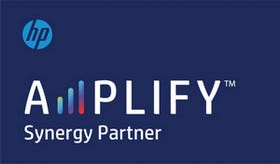 boxxe - HPI Amplify Synergy Partner
About HPI
HP Inc. (HPI) offer a product and service portfolio of personal systems, printers, and 3D printing solutions which helps boxxe support our customers with their PC and print requirements. HP's values align closely with boxxe's. They are a technology company born of the belief that companies should do more than just make a profit.

We are a HPI Amplify Synergy Partner and continue to invest in resource to improve our knowledge and technical expertise of the HP portfolio to support with our customers' requirements.
boxxe services
Our digital transformation services are powered to transform organisations and enable individuals to perform effectively. Our technology portfolio is underpinned by a strategic consultancy process; only by understanding an organisation's commercial objectives can we deliver successful digital transformation, making organisations more agile and profitable.

More about boxxe
Find innovative services and solutions to help you:
Discover our award-winning services and solutions
Find out how boxxe can transform your business