|

THE CLIENT
UK Central Government
Our client is a newly formed public body within the UK Central Government.
|

THE CHALLENGE
Build from the ground up
As a brand new public body, our client had a small team with limited IT expertise. They were looking for a partner to work with them to understand their requirements and help build the organisation from the ground up, so those already in roles could focus solely on executing the initiative's deliverables.

So, we were brought in to develop their technology strategy, IT infrastructure and end user computing requirements around 4 key considerations. They wanted to:
Keep their carbon footprint low by owning as little of their hardware as possible, whilst also creating a great user experience for their team

Manage expenditure, without compromising on the quality and security of their new infrastructure

Fully hand over to boxxe their IT infrastructure and end-user computing functions for optimisation and maintenance, ensuring its smooth running

Ensure the services were fully scalable to support 40 users at launch and up to 200 by the end of 2022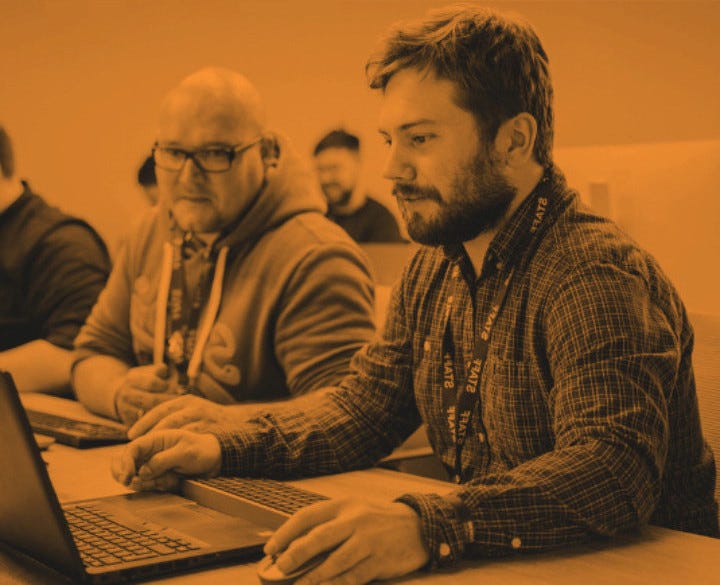 |

THE METHOD
Technical strategy for new infrastructure
boxxe led workshops with their team to devise a plan and technical strategy wholly suited to their work and operational needs. Once this was approved, we moved onto the build and implementation of new infrastructure, end-user computing and security services.

After extensive testing to ensure the client infrastructure would meet the strict governance requirements of a Central Government organisation, the project was approved, signed off and transitioned smoothly into a live service.
|

THE DELIVERY
Fully managed security operations and infrastructure

We decided on a 4-part action plan, which would deliver benefits in the multiples!

PART 1
Defining the Scope

We needed to understand what the team required from a technical perspective, defined by:
Where they wanted to work

How they needed to collaborate

Whether they would be on-premise, or fully on the cloud?

PART 2
End-User Computing

We decided to lease clients' hardware through Dell Financial Services so they can:
Spread the cost of payments over 3 years

Support the circular economy – devices will be refurbished and re-used at the end of clients' lease where possible

Support sustainable tech practices – boxxe facilitate the return, refurbishment and redistribution of all hardware throughout its lifecycle

Reduce emissions – by reducing the demand and high volume production of device manufacturing
PART 3
Fully Managed Security Operations

Thanks to our 24/7 Managed Threat Detection and Vulnerability Patching Service:
We use our in-house SOC (Security Operations Centre). This was onboarded and live within just two weeks

We provide custom dashboards, offering the client an overview of all security events, incidents and user activity over a 30-day period

Our technical security analysts also hold a monthly meeting with key client stakeholders to review their Security Dashboard in PowerBI

PART 4
Managed Infrastructure

The client wanted boxxe to be accountable for the day-to-day running of their systems:
We monitor and optimise cloud infrastructure in Microsoft Azure to support their operations

We use industry-leading software and platforms like LogicMonitor to perform regular health checks and resource optimisation to prevent overspending in the cloud
|

THE RESULT
Management and support of the entire IT function
Following a smooth transition from the build phase, boxxe took on the management and support of the client's IT environment. And thanks to boxxe's SOC service provided to the client - our expert analysts have triaged and closed 5,173 cyber security alerts over the last 9 months. Only 10 of those were escalated to serious incidents* and all were dealt with within agreed Service Levels.

With boxxe's continued management and support of their entire IT function, the client has confidence in the long term sustainability, scalability and reliability of boxxe's services, working in true partnership with client stakeholders to deliver a robust yet flexible IT function that support the client's mission.

* Analysts only escalate these alerts to serious incidents (i.e. they must be dealt with immediately) if a trend is identified amongst recent events and alerts.
Expertise and experience in deploying and managing VMware Workspace ONE on a large scale
All elements of the VMware Workspace ONE system can be hosted by boxxe in secure data centres – keeping all hardware out of Defra premises
boxxe offers cost-effective solutions, with capabilities to react quickly to events and requests
Want to more about our fully managed IT and security for the UK central government?
Call us on the number below or fill in the form and one of our Technology Specialists will be in touch.