Cloud computing and virtual desktops
Our global crisis made remote and hybrid working a necessity in 2021 and 2022. With little preparation, businesses had to make quick adaptations and pivot the way we work and operate.




We've changed systems, adapted processes, and now we don't want to go back! Which is great, as long they're sustainable, cost-effective and efficient – and can boost your business' longevity. That's where cloud computing and virtual desktops come in.

Introducing...
Modern Desktop on Demand

With our Modern Desktop services, we provide a secure fully managed Windows 10 desktop in the cloud, so that your team has access from any device – anytime and anywhere. We scope, design and build the desktop to your specification, allowing your team to easily access any (and all!) applications they need for work.


So, what makes Modern Desktop great?




Perfect for remote teams
You can connect remote workers to a secure, central desktop from any device. So you never have to worry about updating and patching a teams-worth of laptops again.



Defence-grade security
As an accredited Ministry of Defence security specialist, your systems, data and reputation are safe with us.





Win back time
You'll have full access to the desktop, but we'll manage it for you, so you can spend your time where it matters most.





Stream a more powerful PC, from your PC
We'll give your team access to more powerful hardware than they have at home – without the cost of provisioning.





Custom workloads
Different teams have different computing needs. We'll build a custom desktop for every type of user in your business so you can all perform at your best.





No extra licence costs
Azure Virtual Desktop is a free service that you can use as part of your existing Microsoft 365 or Windows per-user license

Interested in learning more about Modern Desktop on Demand?
Call us on the number below or complete the form, tell us what your challenges are, and one of our boxxe Technical Specialists will be in touch to get you started.

0330 236 9429


Frequently Asked Questions
Where will my desktop be hosted?
Azure, Microsoft's industry-leading cloud platform.


---
Does a virtual desktop run any different to a normal one?
No. Your virtual desktop will work exactly like any other desktop you've used previously.


---
How is the service priced?

We like to keep costs simple! There's a flat monthly charge per user, plus any Microsoft Azure fees for the storage and computing power you use over each billing period.


---
How do we connect to a virtual desktop?

Your whole team can connect in one of two ways - using the Remote Desktop app (available for Windows, Android, macOS, iOS and Linux) or through browsers such as Edge, IE, Safari, Firefox or Chrome.


---
We have no cloud experience - does that mean we can't use a virtual desktop?


Not at all. We'll do all the work for you, from set up to maintenance. All you need to do is choose your package and we'll take care of the rest.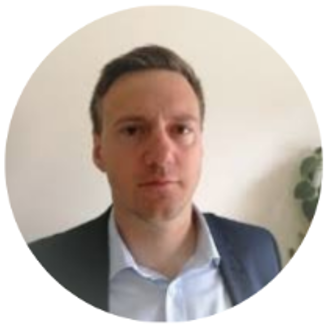 "Around 30% of the UK workforce works remotely in 2022. That's a massive hassle for IT professionals who manage hardware, security and access to sensitive data. Modern Desktop on Demand is such an effective solution to those challenges. With it, desktop management is simple and teams have the tools to be productive anytime, anywhere."


Matt Fooks, Workplace Solutions Architect