360 Support: Here's why to use our Fully Managed IT

Our UK-based Service Desk is manned by highly skilled analysts and engineers who provide high-quality, timely resolutions for incidents and requests. Working in our dedicated Security Operations Centre alongside a dedicated Service Delivery Manager, you'll always have easy communication, and a quick resolution to any issue. Our Specialists can resolve in-house or cloud infrastructure problems, device and endpoint issues, and problems with productivity applications such as Microsoft 365.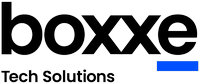 boxxe is the right partner
With the rapidly changing IT landscape and the continual emergence of new technologies and advanced cyber threats, it can be difficult to stay ahead of the IT curve. You have to optimise while staying secure and keeping your business running. Success requires the right combination of tools, skills, people, and processes – in short, time and money.
We understand this challenge and have over 35 years' of experience working in countless user environments across all sectors – in some of the most secure environments in the world. This is why our Fully Managed IT support services, run by our highly skilled Engineers and Support Teams, can help to keep your business running at optimum performance and maintain security, while helping you save time and money. This allows you to focus on executing your strategy and invest in transformational projects to get ahead of the competition.
Covering all bases: What else we can do

One of the ultimate ambitions of the cloud - serverless - is a cloud-native development model that allows developers to build and run applications without having to manage servers. It helps companies scale quickly while cutting down on costs. Since they only need to pay for actual usage, they can pay for what they need, and nothing more. Get on board today! Contact us below for more information, or explore more of our Hybrid Cloud solutions.
Find out more about customised support with our Fully Managed IT
Call us on the number below or fill in the form and one of our Specialists will be in touch.
Our method
Technology can be confusing but we've worked hard to make sure our process isn't. We follow these four key steps in every project:
LEARN
Our process starts with a free assessment
DEVELOP
Here we get the clarity we need to design your ideal environment
DELIVER
Our assessment and design ensure a seamless implementation
SUPPORT
We'll give you the tools to manage your infrastructure easily
Business challenges? We see your opportunity.

That's why we do what we do, and can provide you with a service like no other.
See what two of our clients have to say, below.
"We have been a customer of boxxe's for over 4 years. We initially started our engagement with boxxe when our Microsoft ESA was up for renewal. After winning a close tender competition, boxxe has been an invaluable partner ever since." 


Hassan Bahrani , Head of IT, Thirteen Group
"We're very pleased with boxxe's mobile device management service. To date, the system has fulfilled all of our expectations, and boxxe has proved to be a responsive and supportive service provider. They are quick to adapt to new requirements and boxxe has delivered all projects on time and within all agreed performance parameters."


Graham Wells , Cloud Service Manager, Defra
Related services to transform your business
Browse through our Case Studies
Don't take our word for it, explore our services, solutions and new technology for business through our case studies.
Find a wealth of information
Explore our technology portfolio and find out how you can expand your digital transformation capabilities
Create a business account and start shopping top-brand tech
Create a business account and instantly start shopping confidently with self-serve features designed for businesses and access to a dedicated account team when you need it. Register now.