Infrastructure Support Services
Smart support: Why use our Infrastructure Support Services?

This service provides a range of coverage from simple service desk coverage to a fully proactive monitored service. Boxxe's higher service levels provide IT strategy, outsourcing and planning support, ensuring businesses who rely on the fully outsourced service do not lose access to IT strategy and guidance and become purely reactive.

Whether you are looking for reactive or proactive support, our Infrastructure Support Services offer businesses customised solutions that meet individual needs and requirements.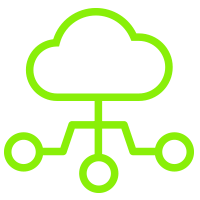 The right partner: boxxe

boxxe simplifies infrastructure support down to a single point of contact, providing warranty management and vendor escalation, managing all your support requirements as a single point of support. Our strong relationships with key hardware vendors such as Cisco, Dell and HPE positions us perfectly to provide a greater level of support than many customers could achieve on their own. Our in-house skills allow us to provide speedy resolution to customer issues through our Service Desk.

Covering all bases: What else we can do

boxxe exists to enable organisations to be the best they can be through the use of technology. In 2023, companies will ramp up on their work to create projects that improve cloud security. To continue growth, businesses need innovation, particularly around data encryption and migration. Don't get left behind! Get in touch below, or explore more of our Hybrid Cloud solutions.

Our method
Technology can be confusing but we work hard to make sure our process isn't. We follow four key steps in every project:
LEARN
Our process starts with a free assessment
DEVELOP
Here we get the clarity we need to design your ideal environment
DELIVER
Our assessment and design ensure a seamless implementation
SUPPORT
We'll give you the tools to manage your infrastructure easily
Business challenges? We understand.
That's why we do what we do, and can provide you with a service like no other.
See what our clients are saying about us...
"We have been a customer of boxxe's for over 4 years. We initially started our engagement with boxxe when our Microsoft ESA was up for renewal. After winning a close tender competition, boxxe has been an invaluable partner ever since." 


Hassan Bahrani
, Head of IT, Thirteen Group
"We're very pleased with boxxe's mobile device management service. To date, the system has fulfilled all of our expectations, and boxxe has proved to be a responsive and supportive service provider. They are quick to adapt to new requirements and boxxe has delivered all projects on time and within all agreed performance parameters."


Graham Wells
, Cloud Service Manager, Defra
Find out more about customised support with our Infrastructure Support Services
Call us on the number below or fill in the form and one of our Platform Specialists will be in touch.
Our range of Hybrid Cloud services to support your infrastructure
Browse through our Case Studies
Don't take our word for it, explore our services, solutions and new technology for business through our case studies.
Find a wealth of information
We provide a 360 service across all business needs from solutions, services and products to ensure your business runs efficiently, to managing those services meaning you don't have to worry. All this with sustainability at the heart of everything we do. Explore our technology capabilities below and get in touch - we would love to be of service.
Create a business account
Create a business account and instantly start shopping confidently with self-serve features designed for businesses and access to a dedicated account team when you need it. Get in touch to learn more.