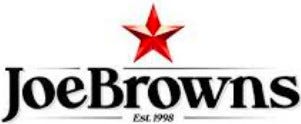 The Client: Joe Browns
Joe Browns is a retail shop selling designer fashion items in the north of England, with online and phone sales channels.
The Challenge: Sales order system
Joe Browns approached boxxe with an urgent request for a temporary solution to handle overflow sales ordering during an extremely busy first quarter of the year. They wanted a third-party contact centre to assist them, but only wanted to provide access to their sales order system.
The Plan: System update
boxxe designed and delivered an Azure Virtual Desktop system that gave the third party access to the sales system while ensuring the security of other systems. Despite the sales system never being set up on a virtualized desktop before, boxxe was able to design, set up, and test the environment in under two weeks.
Our method: New infrastructure
The migration process involved creating a cloud based virtual machine on the new infrastructure, reconfiguring the network, transferring data and applications, and testing.
boxxe's plan involved the following steps:
Designing and delivering an Azure Virtual Desktop system
Providing third-party access to the sales order system while ensuring other systems remained secure
Setting up and testing the environment in under two weeks
The Result: An efficient and flexible solution
Using boxxe's tried and tested Azure Virtual Desktop design method, the environment was ready for testing before the third-party team had completed their testing on the sales software. The third-party was able to provide overflow functionality, and Joe Browns fulfilled the increased sales orders that the sales period brought in.
Ready to modernise your IT infrastructure?
Don't let outdated systems hold you back. Contact us to learn how our team can help you achieve a more stable, secure and efficient IT environment with the latest technologies and expert guidance.
Call us on the number below or fill in the form and we will be in touch shortly.