5G
Cloud computing was the digital trend of 2021, and it continues to be a focus this year, but there's one thing that's taking it up a few notches ...
The 5th Generation

5G is the fifth generation of mobile internet, following 4G and 3G. It's had us techies excited because it's capable of much faster data download and upload speeds than any past mobile internet. And that doesn't just mean people can download videos a lot faster … The (really exciting) truth is that we're still figuring out exactly how much potential this technology holds. The only thing we know for sure is that 5G has the power to drive digital transformations that'll define the 2020s.


5G around the UK

Although 5G is widely available, it isn't quite nationwide yet. As with 3G and 4G, the initial 5G rollout is only in select towns and cities. Want to hear the good news? All popular network operators offer 5G and it's already available in 90 major towns and cities.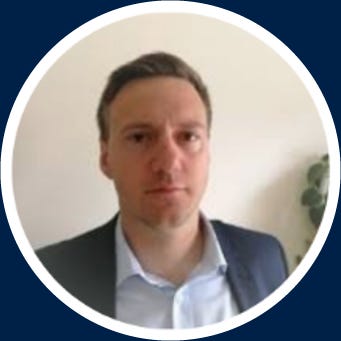 I'm a Workplace Technology Specialist and I'd love to chat to you about the impact of 5G on your organisation's cloud computing
Lag-free 5G!
Why is 5G so special? What makes it so much better than 3G or 4G?

Well, there are 3 key differences!
No. 1 Latency
Latency is a measure of how long it takes a network to respond to a request, like a click to load an application or open a file. It's important because a network has to respond to a request before anything starts loading/downloading. Because of this, slow latency makes a cloud computer on a fast internet connection feel slow.

5G can respond at speeds of around 1ms (milliseconds) – 60x faster than 3G and 35x faster than 4G. At those speeds, connections will feel lag-free to users and make cloud computing viable in more time-sensitive scenarios (more on that below).
No. 2 Accessibility
The major benefit of 5G is that it makes high-speed internet more accessible to households. If you live in an area with a 5G signal, you'll be able to use it for your home internet.

All you need to do is plug a 5G router into a power socket, make sure it's connected, and you're ready to start using superfast internet – no phone socket connection required. Super quick and easy – unlike the high-speed 'trench internet' options like fibre-optic broadband, where the process is a lot trickier. If fibre hasn't been installed in your area already, specialist engineers have to dig up roads and lay fragile cables down, which is expensive and disruptive. You don't need to worry about that with 5G. Instead, routers connect to 5G networks wirelessly through towers.

So, not only is it a high-speed internet option, but a far more accessible one too.
No. 3 5G Speed
The best way to show how well 5G performs is to have a look at the data!
Just how fast is 5G?
5G can theoretically reach download speeds between 10-50GB/s. In 2021 though, it was a little slower.
Average UK 5G speed in 2021


140Mbit/s
Fastest UK 5G download speed in 2021


753+Mbp/s
5G vs 4G speed
5G isn't as fast as it could be in the UK but these speeds are still exciting, especially when you compare them with other internet options:
Average UK 4G speed in 2021


24.15Mbit/s
Fastest UK 4G download speed in 2021


39Mbp/s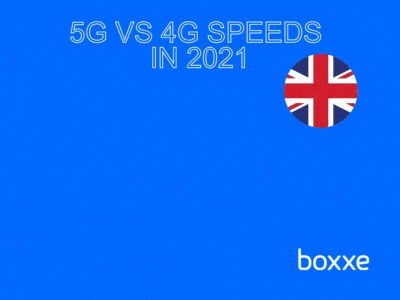 Winner: 5G (by a long, long way)
Average UK broadband speed in 2021


71Mbit/s
Fastest UK broadband speed in 2021


1140Mbp/s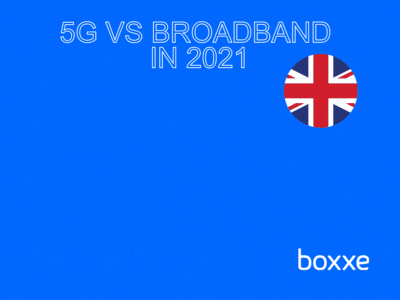 Winner: 5G (but a closer call)
Given that the fastest UK download speeds for broadband are significantly faster than 5G, this might seem like a strange decision.
However, download speeds of 1140Mb Mbit/s with traditional broadband is actually only available to around 3% of UK households.
Using average speeds as our measure rather than fastest (remember, 5G has theoretical speeds of up to 50Gbit/s) – it was only fair to give it to 5G.
Internet speed requirements
We've covered different internet scenarios, but how fast does your internet actually need to be for cloud computing? These are Microsoft's recommended speeds for four different cloud computing scenarios: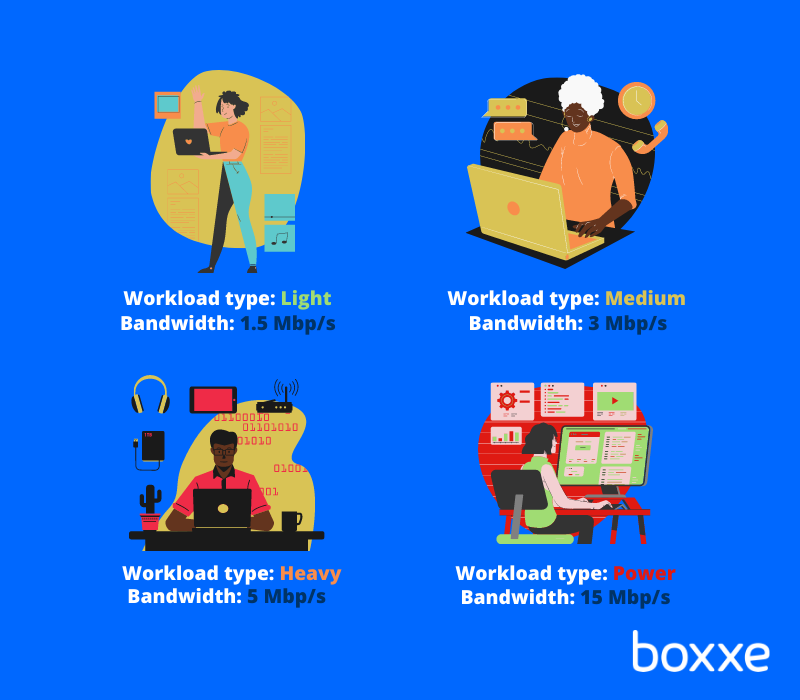 This suggests that most average internet sources in 2022 could comfortably manage cloud computing. So, what's the benefit of all the extra speed and bandwidth you get with 5G?
|

Productivity

Any worker who accesses large files on a daily basis will win back a huge amount of working time with 5G.
In 2021, a worker using 5G can download large files 6x faster than someone using 4G, and 2x faster than someone using broadband.
Over a working week, that time starts to add up!
|

Synchronisation

If you keep all of your important work files on your desktop, then swapping to an on-the-go device doesn't really make sense.

You waste so much time downloading your most up-to-date files to your phone or tablet instead of getting things done. With 5G, that's not an issue anymore – thanks to its impressive download speeds of 10-50GB/s, you can download your files in seconds with 5G and stay productive.
Current impacts of 5G on cloud computing
With every industry comes different challenges and goals, so naturally the impact of 5G on cloud computing is felt very differently. To that end, let's have a look at the most transformative cases we've seen for each sector…


◼

Impact of 5G on cloud computing in Heathcare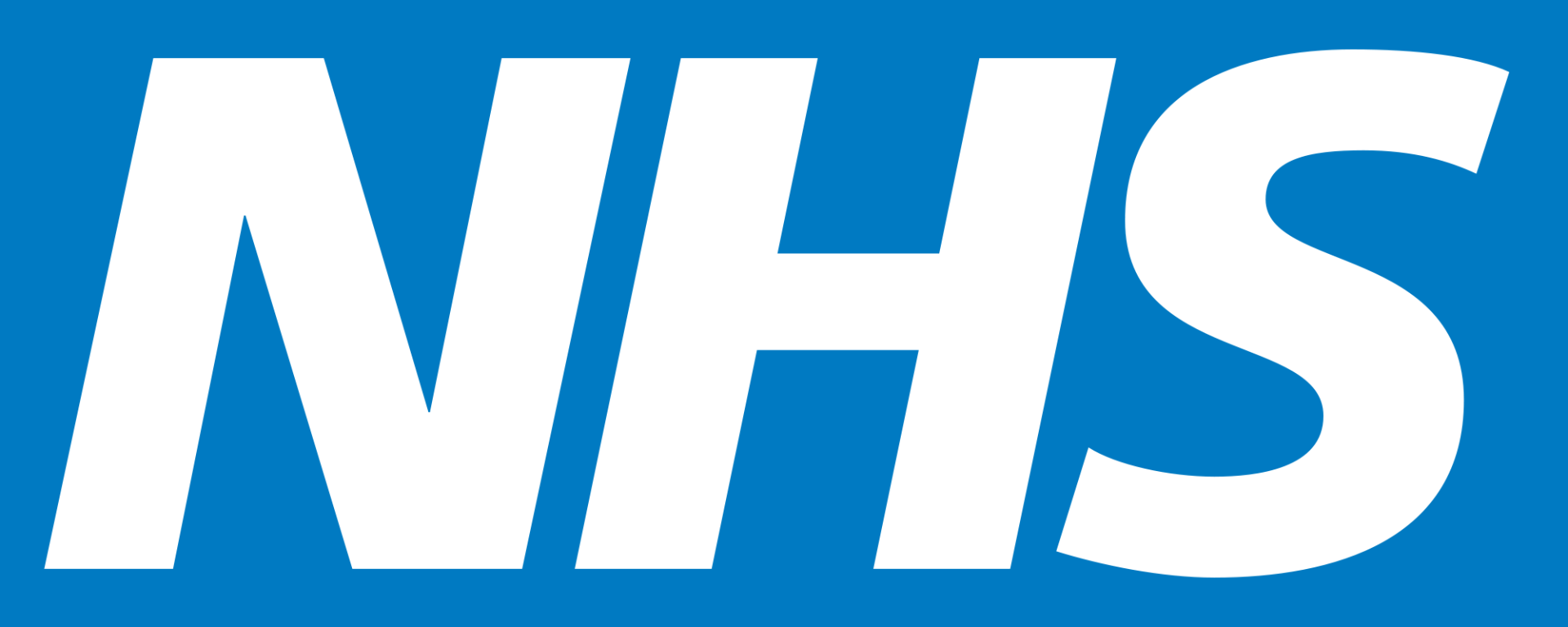 One of the most impressive applications of 5G on cloud computing is in front line care. For example, as part of their 'connected ambulance' concept, the University Hospitals Birmingham (UHB) NHS Foundation Trust recently performed the UK's first demonstration of a remote-controlled ultrasound scan over a public 5G network. During the demonstration, the hospital-based clinician was able to watch, guide and make a diagnosis from data in real time based on an ultrasound exam in a moving ambulance.

Ultrasonography is the second most common diagnostic test in the NHS, with 9.5 million performed annually in England. If specialists can support field tests remotely to provide patients with a better (and more efficient) experience, the NHS would need fewer ambulance journeys or emergency department visits to deliver essential care. We think this cloud computing application could be groundbreaking – if used nationwide!
Our NHS technology experts wrote this other article about how cloud computing is transforming UK healthcare (and it's pretty great)
◼
Impact of 5G on cloud computing in Energy and Utilities
For energy and utility companies, 5G cloud computing can help address the industry's biggest challenge: the great crew change. Most large companies in the sector acknowledge that up to 50% of their engineering workforce will retire in the next few years, taking essential skills and decades of experience with them. New hires have a lot to learn, and their work is only getting more complex.

In order to prepare, organisations are looking into new ways to support less-experienced field workers on maintenance tasks. Take the RealWear Head-Mounted tablets … By coupling 5G cloud computing with industrial wearables, new hires can use a hands-free camera to record their work and video-call a remote, experienced worker for real-time advice. Technicians can also use integrated AR apps and a hands-free operating system to reference technical documents, visualise data and log incidents with machinery.

Thanks to 5G's superfast speeds, technicians doing field work can also download large technical documents on the go and access remote support to resolve issues quickly and effectively. In a nutshell, they can take decades of expertise with them wherever they go – now that's dynamic.
Cloud Computing X 5G - RealWear free demo
Have you ever seen a RealWear Head-Mounted Tablet in action? Would you like to? Simply call us on the number below, or fill in the form and we will be in touch about a free demo.
◼

Impact of 5G on cloud computing in financial services



90% of banking executives ranked a 'customer-centric business model' as a top priority in the last 12 months. Why? Because fierce competition in the sector has made new customer acquisition a challenge in retail banking.

To become customer-centric, banks are working hard to remarket themselves as 'meeting needs' not 'pushing products', and 5G cloud computing has an essential role to play.
Our clients love us
See what they have to say ...


According to Equifax, theft is the most commonly reported crime at crowded events. The most frequently stolen items – wallets and phones – also happen to be the most popular payment methods.

Imagine you'd lost your card and phone at a festival, and you saw a pop-up tent for your bank advertising instant support. You'd get the help exactly when you needed it and the bank would win a HUGE amount of customer loyalty! 5G cloud computing makes that entirely possible. Banks can deliver a complete branch experience at temporary locations: offering wireless cashpoints, self-service kiosks, employee telepresence, teller systems, WiFi and video surveillance at any venue – from music festivals to disaster-affected areas.

AT&T are already working hard to make this possible in the US, and the UK is hot on its heels.
◼
Impact of 5G on cloud computing and hybrid work
The future workplace is a hybrid one, according to this 2021 Microsoft survey of 31,000 workers. 70% of respondents want to keep flexible remote work options available, but still crave more in-person time with their teams. Employers are taking note with 66% of surveyed decision-makers considering an office redesign to accommodate hybrid work better. Because of this, we believe the future impact of 5G on cloud computing will be to bridge physical and digital workplaces. Office space shouldn't be limited to the office.

Through 5G, and cloud computing solutions like Modern Desktop on Demand, leaders can equip all workers with the tools they need to stay prouctive wherever they are - be that working from home, the manufacturing floor, the office or on the go.

Evolution today revolution tomorrow.

So what is the impact of 5G on cloud computing today? Well, like any new technology, 5G has teething problems but as we've seen with 3G and 4G, the solutions will come in due time. 5G is still in its infancy ... and it's already 6x faster than 4G and 2x faster than broadband. 5G has huge potential as a disrupter in the workplace. And since cloud computing surged in popularity during 2020, 5G could very well pave the way for services like Modern Desktop on Demand to become the workplace norm.

At boxxe, we are Workplace Technology Specialists, so ask us anything about the impact of 5G on your organisation's cloud computing!
Learn more about cloud computing x 5G
Chat with a Matt, boxxe Microsoft Specialist
To find out about cloud computing and its impact on the modern workplace, call us on the number below or fill in the form and we will be in touch.