Robotic Process Automation (RPA)
RPA is transforming financial services in 2022 - but this isn't the first time the sector has evolved through automation. That happened 54 years ago.

Before cashpoints, the only way to withdraw cash was by seeing a teller in bank hours. In what used to be a cash economy, if you missed the chance to withdraw money before your branch closed on a Friday, you'd either have to borrow money or stay indoors over the weekend.

Not fun - but irritation drives innovation. Cashpoints were invented to automate the process so customers could withdraw money out-of-hours. Problem solved.
Fast-forward to today - financial service organisations are solving challenges in the same way with RPA.
What is RPA?
RPA is a type of automation that can mimic the way a human interacts with a computer.
Watch our 2 minute video that explains how it works:
Play Video
Robotic Process Automation
How it works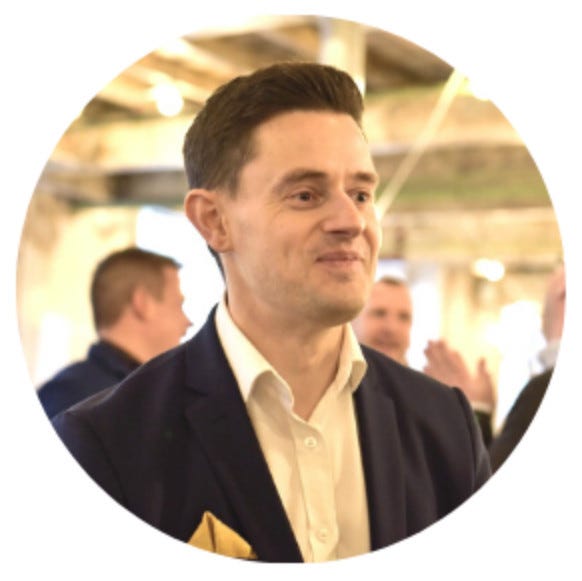 Hi, I'm Alex, one of boxxe's Automation Specialists

Ask me anything about the positive impact that Robotic Process Automation can have on your organisation.
How RPA is used in financial services today

RPA is being used to solve the three major challenges in the sector after the COVID-19 crisis:
Growing competition from shadow banks and digital entrants

Revenue pressure with low profitability, and

Tighter regulation following the last financial crisis

How does RPA solve these challenges?

Front Office RPA is helping banks to take the frustration out of slow customer-facing services. With faster services, banks are building loyalty and stopping customers from jumping over to competitors.

Back Office RPA helps analysts, traders, investors and risk professionals to win back time from low-value admin for more profitable work.

Take the ATM story, for example. Despite early concerns that automated cashpoints would put them out of a job, most tellers moved into sales. This helped banks sell more high-margin products like car insurance, credit cards, investment funds, and mortgages to raise profits. Organisations are using that same approach to become more profitable in 2021, just with RPA.

To find out exactly how RPA in banking industry is driving the same levels of innovation, we'll talk through Santander's recent RPA-led digital transformation.

Santander: Using legacy IT to their advantage
Convenience and quality customer services. Nailing both is how young, digital-native banks like Monzo have disrupted the sector. Their advantage is their youth - Monzo launched in 2015 as a digital-first bank so their oldest tech just 6 years old. That makes it a lot easier for the Monzo's of the world to respond quickly to new customer needs and grow their market share.

On the other hand, Santander opened its first UK branch back in 2004. As a result, the legacy tech in their infrastructure is expensive to maintain and risky to change (£2 trillion passes through legacy banking tech every day). Apart from high-maintenance costs, the biggest challenge of legacy IT in banking is that they're inflexible and make innovation difficult.

Enter RPA.

Another word for 'inflexible' is 'stable', and RPA works best with stable systems. RPA is perfect for managing processes that are repetitive and unlikely to change. Digital-first disrupters can't always access the same benefits from RPA; their modern, fast-changing applications offer agility but make it tough to find a stable workflow to automate. Santander recognised that opportunity to become more competitive and automated 5 customer-facing processes with RPA, including:
RPA in banking car loan applications

Before RPA, Santander processed car loan payments manually. That meant a frustrating delay between customer payments going out and the correct balance showing on their accounts. With automation, a customers' balance updates right away.
RPA in banking account management

If a customer closed their account, the process took days - which can be a pain for scheduled payments or direct debits. With RPA, Santander's customers can close their accounts immediately for peace of mind.
RPA in banking loan management

Santander can now process customer requests for a loan payment moratorium instantly. Using RPA, Santander will re-calculate the loan term payment amount, generate an updated bill and send it to the customer as soon as the request is submitted. No manual work required from staff, and no waiting or uncertainty for customers.


Find out how boxxe can help you go green and save money
Call the number below or fill in the form and we will be in touch shortly.