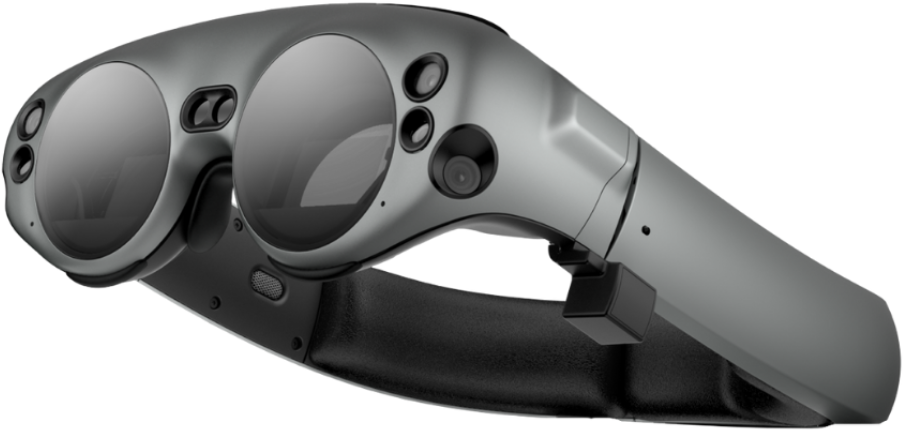 XR is an umbrella term for Augmented Reality (AR), Virtual Reality (VR) and Mixed Reality (MR) - XR is a leading remote collaboration technology that's helping organisations solve challenges faster.

Interested to find out more? We got hands on with the top two XR headsets on the market in 2021 to help you understand what's available today. Pick the headset you want to know more about below, follow the link and watch our hands-on video breakdown.


Already know the XR headset you're interested in?

( or continue reading about the Hololens 2, RealWear HMT-1, Magic Leap 1 and Vuzix M400 headsets below )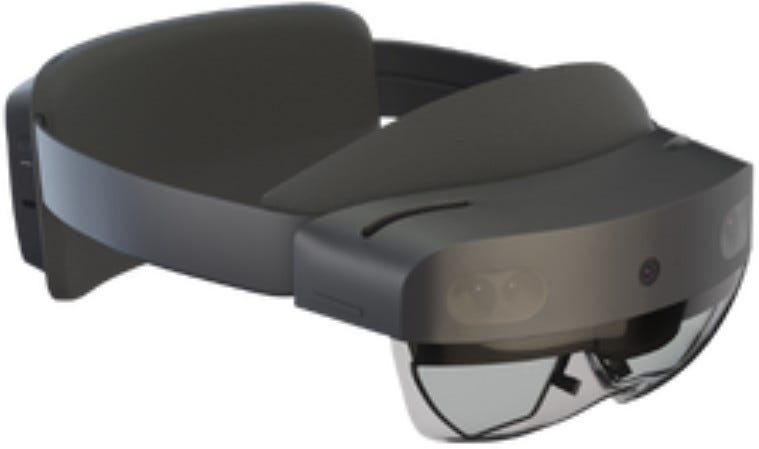 Microsoft HoloLens 2
The best feature-rich, mixed reality headset for Microsoft users
What we love:
Microsoft stack ready: Through Microsoft Mesh, Dynamics Remote Assist and Dynamics Guides - experience a full suite of M365 tools in AR

Human-centric UI: Worried about complicated controls? Don't be. The HoloLens 2 has some of our favourite gesture controls of any XR headset today
---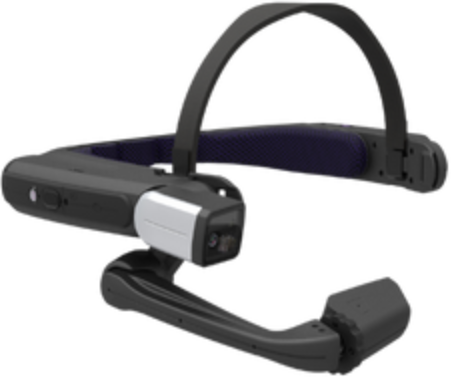 RealWear HMT-1
Designed for the modern frontline worker
What we love:
Built rugged: The HMT-1 is fully operational from -20° C to +50° C, is resistant to water, dust and can withstand 2m drops onto concrete. Intrinsically safe models are available too - making this perfect for industrial workers

Fully voice controlled: No fiddly controls - the HMT-1 can be operated entirely with voice commands. And 4 digital microphones keep voice recognition accurate even in 95dBA of typical industrial noise
---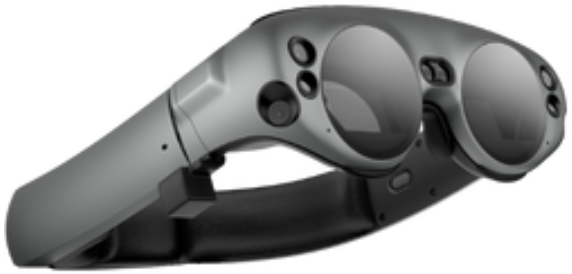 Magic Leap 1
The most graphically powerful full-mixed reality headset on the market in 2021
What we love:
Powerful specs: With internals that include 8GB RAM, a Qualcomm 850 CPU and an Adreno 630 GPU, the Magic Leap 1 offers gaming-quality graphics and can run even the most demanding apps

Brilliant input controls: The Magic Leap 1 comes with a physical controller, but works with hand tracking too so you can work however you're most comfortable.
---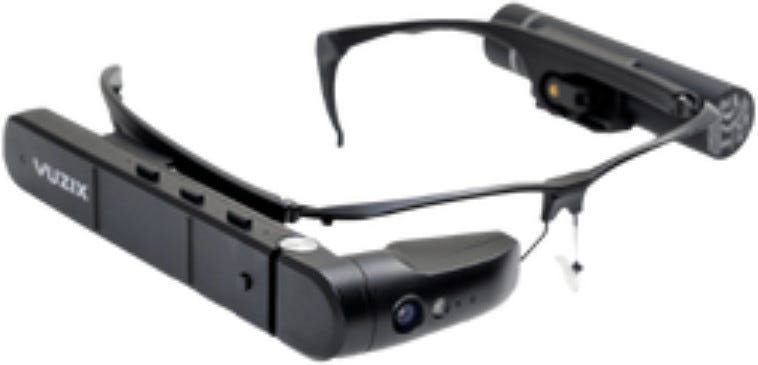 Vuzix M400
Powerful internals, long battery life and a comfort-focused design make the M400 perfect for all-day work
What we love:
Built Lightweight for extra comfort: At just 3.5oz, the M400 is lighter than a deck of cards. That keeps the headset comfortable for long sessions, and helps keep you focused on the task at hand

Hot-swappable batteries: Long life, how swap batteries keep the Vuzix working as long as you need them - perfect for long days away from the desk
---
Want an expert opinion or a free demo?

Our tech experts couldn't be more excited about XR. If you want to talk specs, configurations, use cases or demos then click the button and we'll put you in touch with one of our experts.